Informatie voor patiënten
Op deze pagina vindt u links naar algemene informatie over sepsis, herstel na sepsis en sepsis-gerelateerd onderzoek.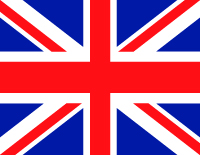 Read this page in English
Wat is sepsis?
Sepsis is een levensbedreigende aandoening die optreedt wanneer een afweerreactie van het immuunsysteem tijdens een infectie schade veroorzaakt aan de eigen organen. Voor specifieke vragen, of in het geval u zelf denkt sepsis te hebben, verwijzen wij u naar uw eigen dokter.
Hieronder vindt u een lijst van links naar duidelijke, algemene informatie over sepsis.
Handige links
Sepsis-en-daarna: een website voor patienten en familie van patiënten die sepsis hebben, of hebben gehad.
Worldsepsisday: een website met algemene informatie over sepsis voor iedereen die geïnteresseerd is.
Patiënten en onderzoek
Bent u patiënt in het Amsterdam UMC of bent u betrokken bij één van de onderzoeken van Sepsis Amsterdam?
Als u specifieke vragen heeft over uw ziekte, dan verwijzen wij u daarvoor naar uw eigen dokter.
Als u meer wilt weten over een specifiek onderzoek, dan kunt u daar hier meer over lezen.
Feiten en figuren
Bron: World Sepsis Day 2020, worldsepsisday.org